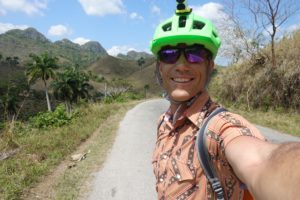 Our buddy and Boulder-Cruiser-Ride-staple Ryan Van Duzer headed down to Cuba two weeks ago. He packed up a Vintage Western Jersey, Pinstripped Riding Shorts, and a secret new prototype piece. He'll be pedaling around Valle de Viñales – meeting locals, tasting food, and probably having a blast. That's kind of his M.O.
Check out his instagram @duzer and more in-depth content on his Youtube channel at youtube.com/duzertv
Updates, images, and video coming soon! If you need that Cuba fix sooner, check out the brief write up from Conation's other trip to the sunny island here.