Buff Creek Camping
Denver is one of those places where a litany of adventures are all within a few hours. Want to trail run in the morning and get back in time for a concert? No problem. What about backcountry ski a 14er and then lounge by the pool all afternoon. Alpine starts make that totally manageable.
Friday night was Cinco de Mayo so I rolled around to a couple spots in town, grabbed some food and hung out with friends. Since tequila hangovers aren't my favorite way to wake up, I decided to cut my evening short and roll up to Buffalo Creek where we were having a going away party for Shep. Shep's been in the Colorado bike scene forever, wrenching for some of the top mountain bike pros in the world and constantly surprising us with his Encyclopedia Brown-like factoids.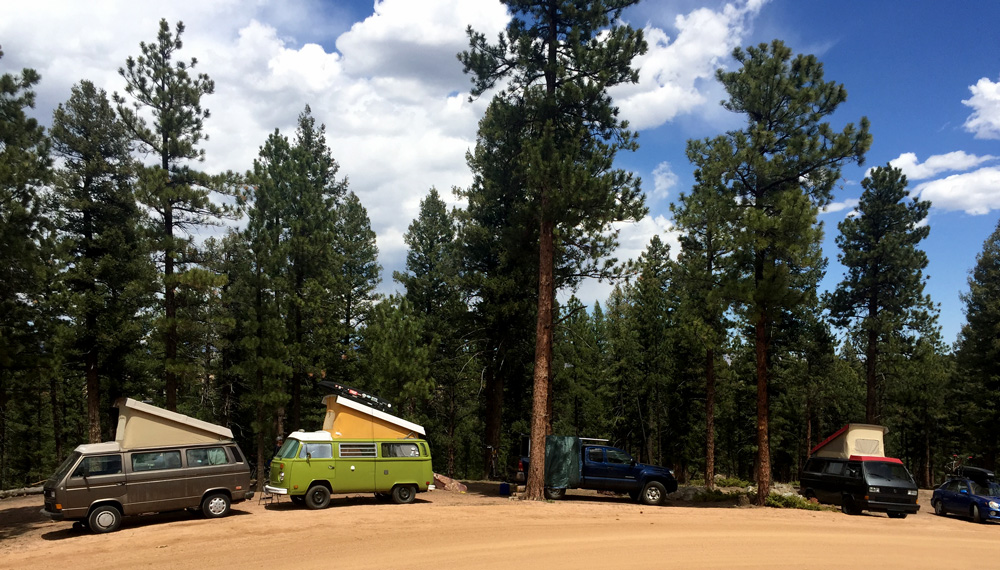 With James, Super Dave, Alders, Shep's brother, myself, Shep, and Shep's girlfriend all fed, it was time for a ride. I don't know Buff Creek very well so I figured I'd just hang on Shep's and Alders' wheels so I could follow their fun lines. Alders has been riding for Yeti for years, so I was pretty stoked when we got to the top and I was still cruising around behind him.
Back at camp we took our time packing up, enjoying the company and the woods and the ride. Conation had a spot at the Lucky Bikes Friendraiser that afternoon so Dave and I left as the party broke up, and headed back to the Front Range.