Matt Tries to Go Fast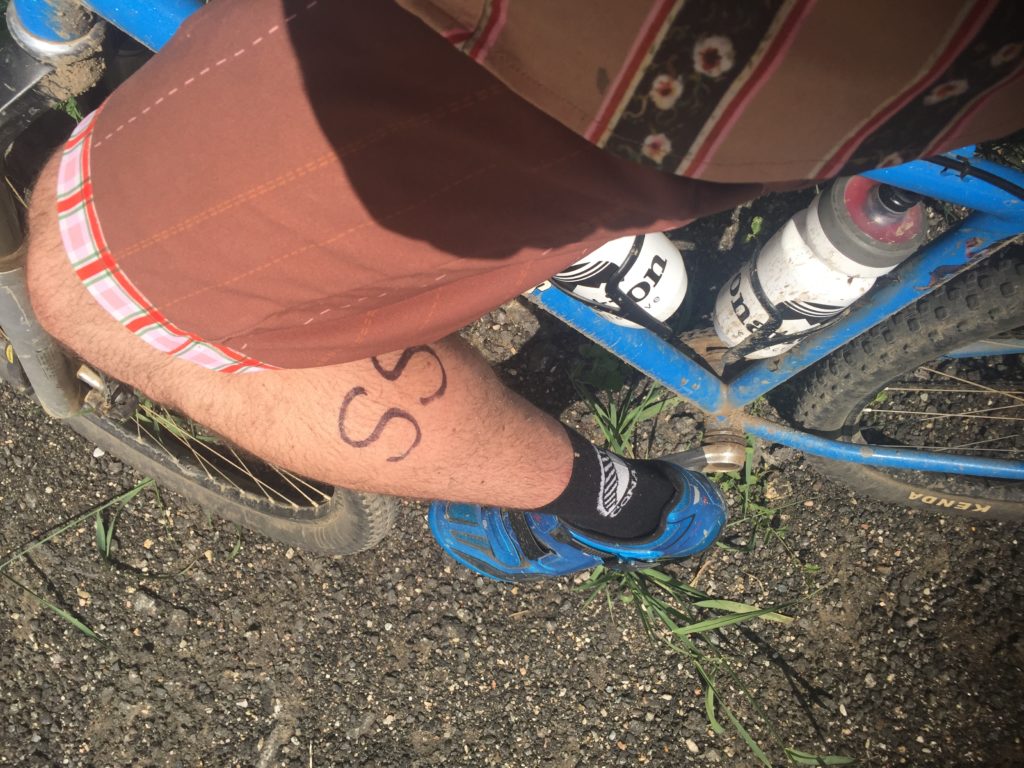 Racing used to be a big part of my life. I was going to college, riding and hanging out with a bunch of fast kids, and didn't want to sit by myself while all of them were at events every weekend. It started by racing with the collegiate team at the University of Colorado, and eventually I went on to some local trade teams as I got quicker. Riding in high-tech racing kits demonstrated how well apparel could function with the right design and eventually led to Conation Collective's high-performance, stylish line. Racing took me all over the Colorado Rockies, allowing me to check out some awesome trails and mountain towns along the way with great people!
A couple years ago a hip injury took me out of the race scene. Though I wasn't clipping number plates to my bars anymore, it's always fun to rip around the woods in friendly competition with riding buddies and those became my "tempo" rides. But I missed the organization of races, the marked trails and marshals and train of dudes pushing themselves over the crest of a hill. It was exciting to go bar-to-bar through a corner, or play mind-games by wheeling into singletrack to hide how spent I felt. It's even easier to justify breaking gear when it's during a race – all the guides I worked with in Colombia raced a 15km section of farm road and that punished my bike far more than an entire day of riding. I wanted to get back out there, but was apprehensive my hiatus might have made me embarrassingly slow.
Winter Park Resort has a great race series with fantasticly varied courses. Tight singletrack, water crossings, huge climbs, ripping descents, and a couple fire roads always kept me on my toes, and since it's relatively close I ventured to the start line this weekend. The first thing I realized is that my race bike, which I've ridden maybe 3 times in the past couple years, handles massively different than the trail bike I'm used to. My trail bike has 5 inches of suspension on both 27.5" wheels, a carbon frame, dropper post, gears, and wide bars. My steel hardtail 29er was custom built by Waltworks and fit like a glove once I remembered how to ride a skyscraper seatpost, with 80mm of travel from a straight-steerer fork. The bike is so antiquated both wheels use regular quick release axles. I also didn't know how to eat before the race. In college I was usually so hung over before races all I needed was a little oatmeal, but now a wiser and more mature man I found I had to actually eat a breakfast, though I had no idea what it should consist of.
Eventually I made it to the start line and found the other masochists on singlespeeds. I didn't know anyone there, and I was definitely the only one not wearing Lyrca, but what drew the most attention was my vintage Waltworks. Mostly because Walt used to tear people's legs off on the race course and people wanted to know where he'd gone, probably partly because it's sparkly Bass Boat Blue. But the point is I had no idea who to mark, or any idea if I could mark the top riders.
We were told there might be a moose on course and then sent on our merry way straight up an access road.
The race went…. well, it went. It certainly wasn't my strongest performance, but it was a blast to get back in the mix. I dropped some people through a series of technical turns which felt good, and I got passed by a disheartening amount of people when was forced to walk my bike up a hill (apparently I did that last time too). The important part though is that it was a lot of fun even though I got handily beat. While I don't see myself going back to the every-single-weekend schedule, but I'll be back out, between the tape, again soon.