October Road Trip, Part 1 of 2
Last week my friend Zac flew in from Seward, Alaska. Zac and I lived together for all of undergrad, trained together, and raced for the RockyMounts/Izze Development team together. We even had hip surgery together, which isn't really a great thing to do even if it is with a good friend. After retiring from road racing Zac moved to Alaska to guide trips on Denali, and we hadn't seen each other in a few years.
We were excited to build his new bike and then take a road trip to Moab, riding some iconic trails along the way.
The first thing we tried to put on his new bike was the rear shock – we instantly found the bushing needed to be pressed out, and we didn't have that tool. Most of the bike build went this way, and between buying some new parts, running around to see people, and drinking some beers we managed to stretch the process out over 3 days. By the time we were finally done we just wanted to get the funk out of Denver and ride some bikes.
There were two route options – either take I70 and ride Eagle, Carbondale, Grand Junction, and Fruita on the way to Moab; or take the longer route to hit Monarch Crest and the 401 trail before heading north to catch the Grand Junction Lunch Loops and continue out I70. The weather didn't look great either way, but it looked substantially worse on the southern route. Zac really wanted to ride some iconic Colorado trails so even though it started raining before we left the city limits we headed south.
By the time we got to Salida that night it was pouring so we decided to camp and see what the morning brought. As we climbed Monarch Pass in search of a camping spot the rain turned to snow, but we found an awesome little camp site down a dirt road and were feeling pretty good until we realized I had brought the wrong gas canister for the stove. Luckily with Zac's guiding experience we built a fire from snow-laiden branches and finally finished cooking around 1:30 in the morning. When we woke up the snow had turned to a wet and bone-chilling rain so I immediately vetoed Monarch Crest. We had missed it by just one day.
After a short stop at the Monarch trailhead, and with some protest from Zac, we ventured on towards Crested Butte. There was a consistent cloud cover when we parked the car in Gothic, but nothing was falling from the sky and the ground was dry so we layered our wool bibs and wool tees under the baggy shorts and western shirt, pulled on jackets, and got on the bikes as quickly as possible. About 2 minutes from the car it started snowing, but it was light and dry so we kept climbing up the dirt road. By the time we got to Schofield Pass there was a thin layer of snow in places but it was such a beautifully autumnal day we rolled onto the singletrack.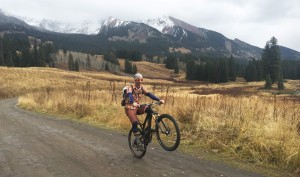 The 401 descent was nothing short of magical. The top switchbacks had the perfect amount of moisture in the dirt, the temperature was cold enough to be crisp but not uncomfortable, and the tall grasses had all died making it feel like we were riding through a massive corn maze. It was one of those rides that doesn't fit well into words because the feeling it evokes isn't in line with any of the perceivable senses, but it made me shriek and scream and repetitively yell "This is so rad!"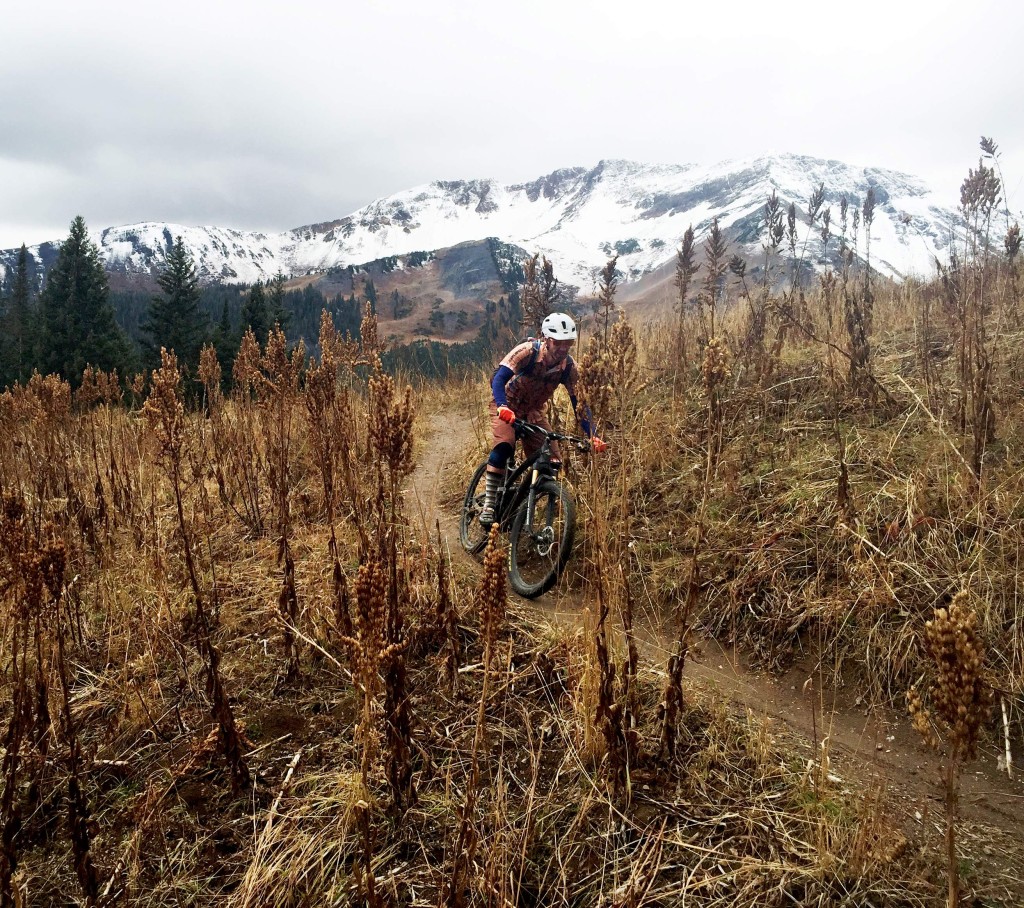 We had dinner in Crested Butte and then camped in Hartman Rocks outside of Gunnison, with the intention of riding there in the morning before heading to the Lunch Loops in Grand Junction. So silly, making plans that assumed things wouldn't go surprisingly wrong.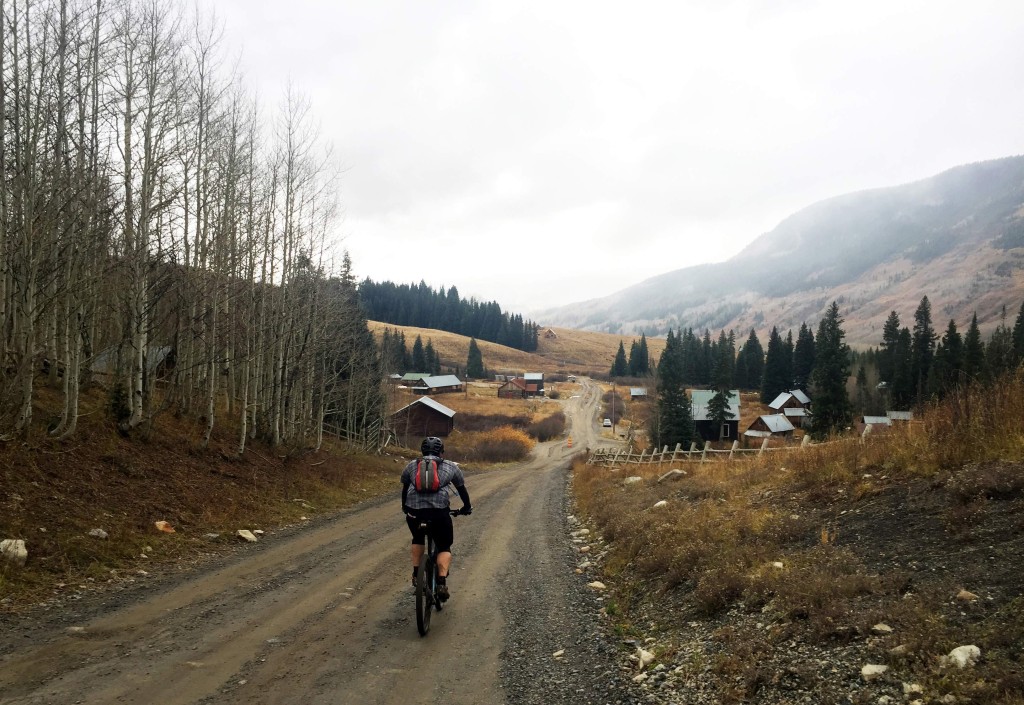 In the morning we woke up to a couple inches of snow blanketing the ground and our tent. To make matters worse the hitch had broken on my car, and since we were using a hitch rack to carry bikes worth more than the car this seemed problematic. Luckily we found an awesome welder in town named Mike, and after we crawled around on the wet, snowy, cold ground to pull the hitch off the car, he reinforced it so it's probably stronger now than it ever was. Zac grabbed lunch with a potential grad school professor at Western State before we rolled out of town, excited to get to Colorado's hot and dry Western Slope.