The New Whip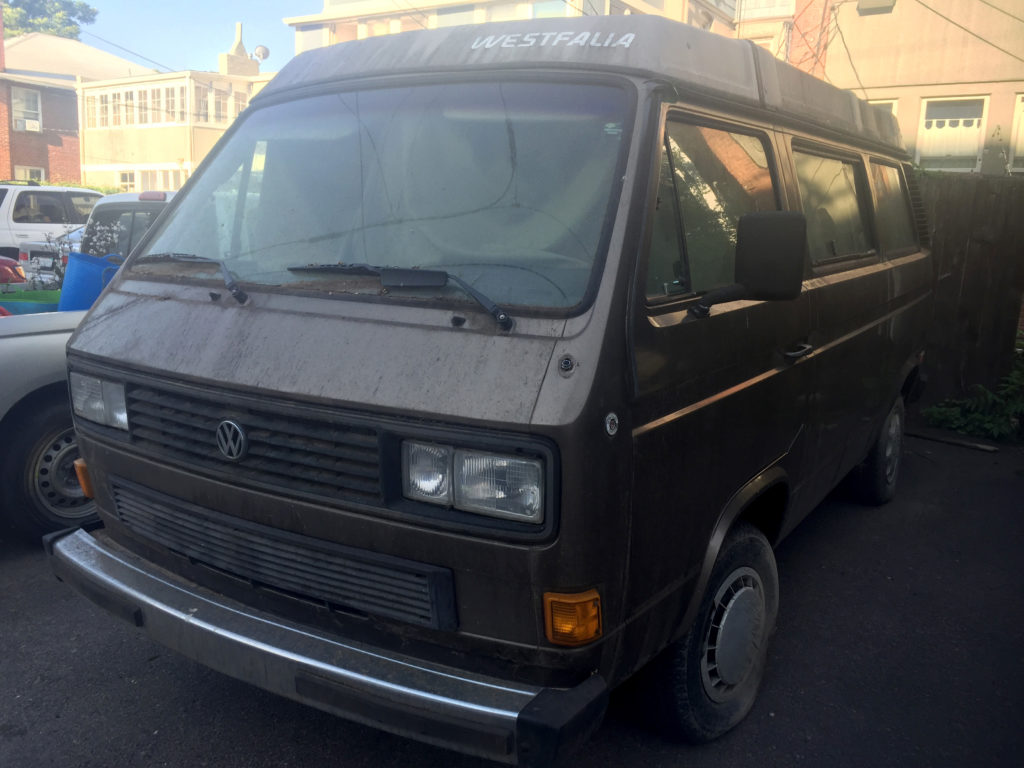 A company like Conation has certain requirements for a company vehicle. It has to hold bikes – obviously. It should hold a fair amount of people too, in a comfortable and relaxing way, because there will be lots of camping, and hanging out, and sleeping in. Getting lost and unlost with friends, taking some epic adventures and probably having some hiccups along the way.
We kicked around a lot of options but eventually settled on an old Volkswagon Vanagon Westfalia. We know these are kind of en vogue right now, but this particular one has a story – Matt's grandparents toured the country in it. It hasn't run in a while and needs some TLC but it's been in his family for almost as long as he has, and he's looking forward to cursing the same damn nuts and bolts his grandfather did while sitting on the side of the road.
We haven't figured out exactly what it's going to take to get this old camper back on the road, but follow along for updates as the wheels start to turn! We're thinking about adding a front-hitch bike rack, possibly wider wheels, and definitely an awning. Send us your suggestions!