A Little NAHBS Trip
Last weekend was the annual gathering of bike porn fetishists known as the North American Handbuilt Bike Show. It's an eclectic gathering of every corner of the bike industry, all hand made, all passion, all personality. Of course there was a modern penny farthing. Colorado was well represented with bamboo commuters with 2-speed kickback hubs from the Container Collective, titanium full suspension from Moots, carbon fiber road rockets from Alchemy, and the uniquely retro museum pieces on display from The Pro's Closet.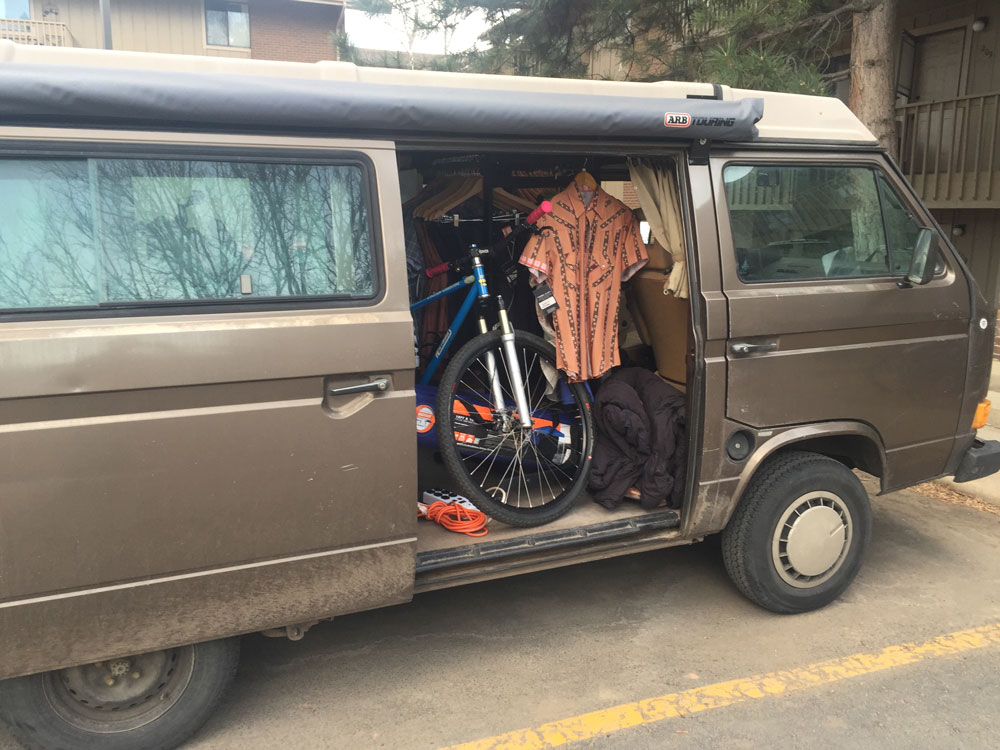 Getting there
I packed up the Vanagon and set out for Salt Lake City early Thursday morning, scooping Steven from VeloZephyr along the way in Boulder. We got a relaxed start, following the ingrained Spring training route out to Carter Lake before heading out to 285 and taking the scenic way to Laramie. It was beautiful, but slow. By Laramie I was excited for the highway, even if the van only does 60mph on a good day.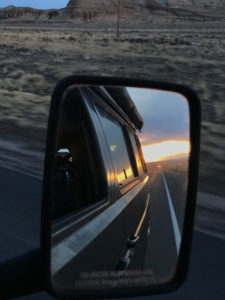 Unfortunately this wasn't a good day, and we soon had to content with a stuttering engine. I drove like that for a bit, but it kept getting worse and eventually we pulled over in Rawlings. Some interneting revealed that it probably had something to do with the archaic fuel injection system and wasn't something we wanted to mess with hours from home. I had less-than-positive association with Rawlings already from my bike tour to Yellowstone, so I wasn't surprised when the van died and wouldn't restart pulling into a grocery store. After a half hour it started enough that we limped to a Walmart parking lot and begrudgingly went to sleep.
We tried driving again in the middle of the night, got sidelined once more, and eventually made it to the convention center with 20 minutes before the show opened. Whoohooo! Steven helped throw the booth together, we had jams cranking from a local radio station that had the booth next to us, and a copious amount of caffeine from the boys at Reeb Cycles had us ready to go.
All the cool things at NAHBS
The show was awesome – we got a great reception and had a lot of conversations with people interested in American-made bike gear. I wish I had some sort of "All the cool things at NAHBS" recap, but the downside of a lot of attention is that I barely got to leave the booth.
After the show, in a perfect visual analogy, we packed up the 30-year old Vanagon in a sea of brand new Mercedes Sprinters. But while most of them were racing back to the office, or off to the next expo show, we were headed to Fruita to ride bikes!
18 Road
It seemed the van would drive about 4 hours without incident, and since Fruita is halfway between SLC and Denver it struck us as a great opportunity to ride. We got there pretty late and cruised up 18 Road to a secluded camp spot for our quietest, though coldest, evening of the trip. In the morning we rolled to the trailhead, took a couple business calls from the newly dubbed "mobile office," and then met up with the guys from Ground Up Speed Shop and their mind-melting glitter-painted bikes. They're like the Schwinn Homegrown's Bass Boat finish turned up to 11.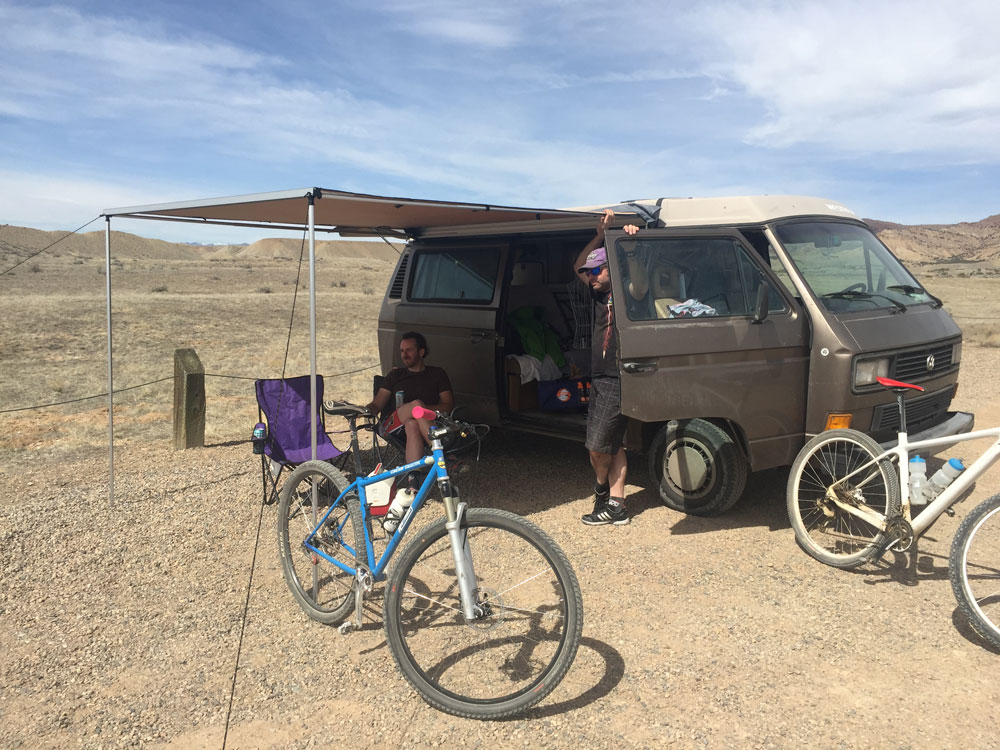 Some quick laps on Joes and Zippity made for a perfect morning before settling back into the van. Even though we were still 5 hours away, the road between Moab and Denver feels as familiar as the roads in my neighborhood. The van wasn't stoked about Vail Pass or Eisenhower Tunnel, but with some good karma from picking up a hitch hiker we evenually made it home to sleep in our beds Monday night.