July 4th, Part 1 (Road bikes)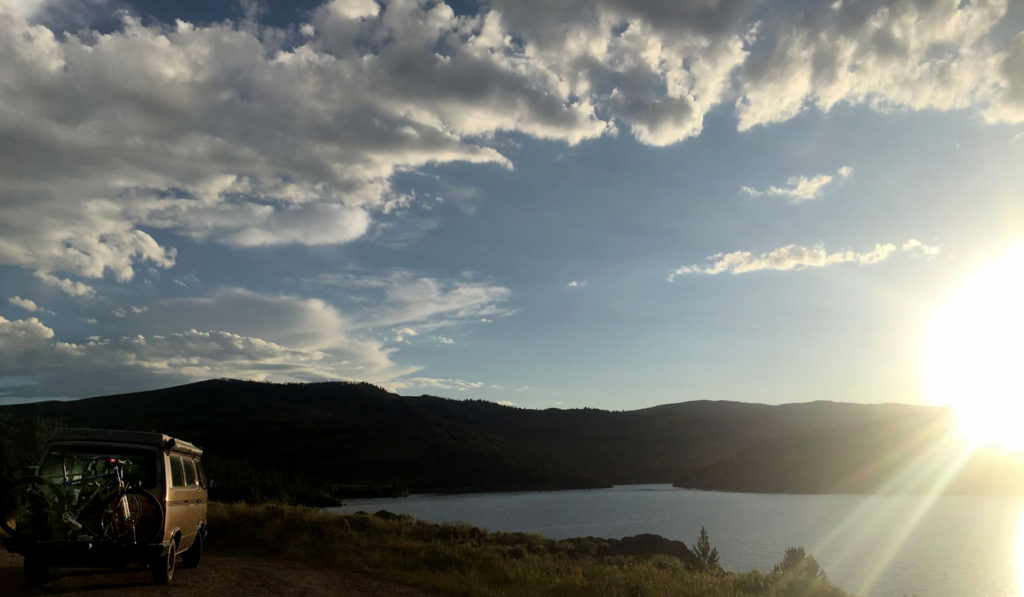 July 4th is a very special day for us at Conation Collective. Long before we formed a company, we looked forward to July 4th as an extended weekend with lots of riding. Now that we champion American manufacturing, holidays like this have taken on extra significance.
Saturday started with some camping outside Winter Park. A view of a reservoir flanked by the high Rockies was a pretty cool backdrop Saturday night was a bit of a party, so I woke up promptly at 10am Sunday and hopped on the road bike. Rocky Mountain National Park was a couple miles down the road, and I've wanted to ride Trail Ridge Road from the western side for a while since there are less cars on that side, so I started pedaling that way.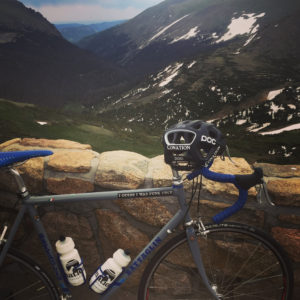 It started raining even before I made it to Grand Lake, but I had nothing else to do for the day so I figured either the weather would improve or I'd ride until I had to turn around. Luckily, by the time I got to the RMNP entrance the weather had cleared and I decided to press on. As I neared the last hairpin corner it started hailing, but I made it to the Alpine Visitor Center as the temperature started to drop.
The descent was fairly uneventful which is always nice. The hail tapered pretty quickly with elevation, I raced a Subaru STI through some steep corners, and a slowish moving RV made for a great motopace partner for a few miles through the valley floor.
I found the Merino Wool Jersey to be pretty awesome for our campsite festivities, keeping me warm when we were kayaking around the reservoir in a sudden wind storm, and drying quickly as we got the fire built up. The next morning I packed up and stopped by a cute little breakfast joint in Grand Lake to send a couple emails and catch the morning broadcast of The Tour before heading to Breckenridge to meet with Super Dave for the Firecracker 50!