July 4th – Part 2 (Mountain bikes)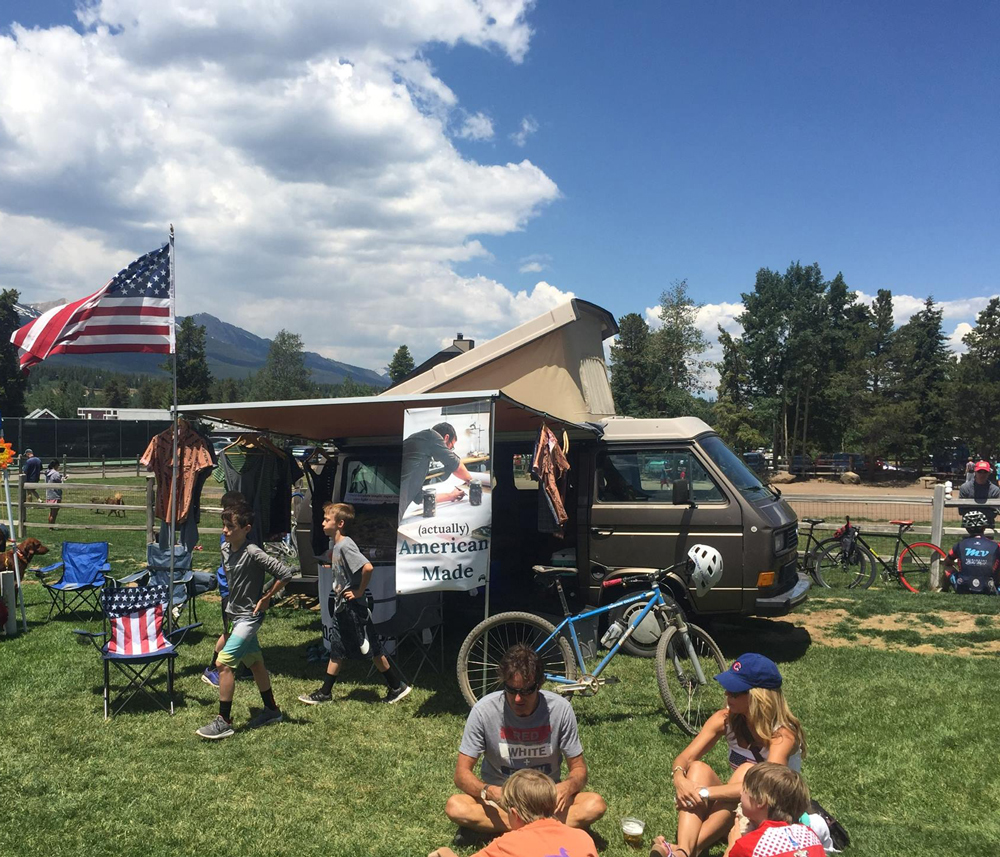 Things at Conation have been moving at a quick pace and I kind of forgot to make awesome July 4th plans, so I was really excited when Super Dave hit me up to race the team category for the Firecracker 50 in Breck. This event is the OG endurance mountain bike race and I was stoked they still had last minute entries open!
Dave went up a day early and found a campsite so I met him downtown in Carter Park where we piled into the Vanagon and cruised up Boreas Pass road to meet with Moto Matt, and his sister and her boyfriend who were visiting from Philly. Team assembled, we rumbled up the road to the camp spot.
I wanted to preview a bit of the course, and even though Dave had already ridden he humored me by going for a second ride. We ripped around some single track, got a bit lost, rode a touch of the Frenchman climb but decided that sucked and turned around, and ultimately finished up on the screaming jump line down to Carter Park before heading back up to camp.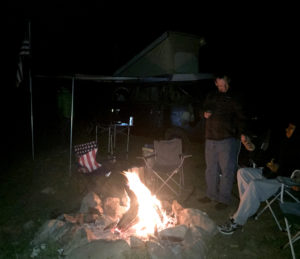 Back up at the campsite we were organizing the Vanagon when this cute little pup walks up, followed by none other than Yeti-racer and impromptu Conation fit model Bryan Alders! We hung out for a bit, but when I tried to roll over to his site, completely sober, I completely fell in the creek so I had to cut the visit short and go find dry clothes.
Fourth of July started with an early alarm, quick breakfast, and Super Dave's requisite coffee stop. We got the van set up in the Firecracker expo area, and then it was off to the start line for me! If you like to ride mountain bikes but haven't done the Firecracker 50, you should. It starts out with a parade down Main Street and hundreds of little kids that desperately want a high five as riders pass. It was a freakin blast. And we rode like that, just cruising a long having fun, until we ran smack into the Boreas Pass climb.
I had gotten lucky and was running the perfect single speed gearing for the climb and felt like a rockstar. The rest of the lap went unexpectedly well and with the exception of one surprise crash, I felt great. I got back to Carter Park where Dave took over and I went back to the Vanagon to collapse.
But obviously I couldn't do that. It was July 4th and there was American-made apparel to get out there! So I walked around, talked to anyone that wasn't drooling on themselves from exhaustion, got a beer for anyone that was drooling on themselves from exhaustion, and generally tried to get the word out about Conation.
All in all it was a really great day, the crowd was very receptive, and I felt great about my time on a classic Waltworks steel single speed. We'll definitely be out there again next year!